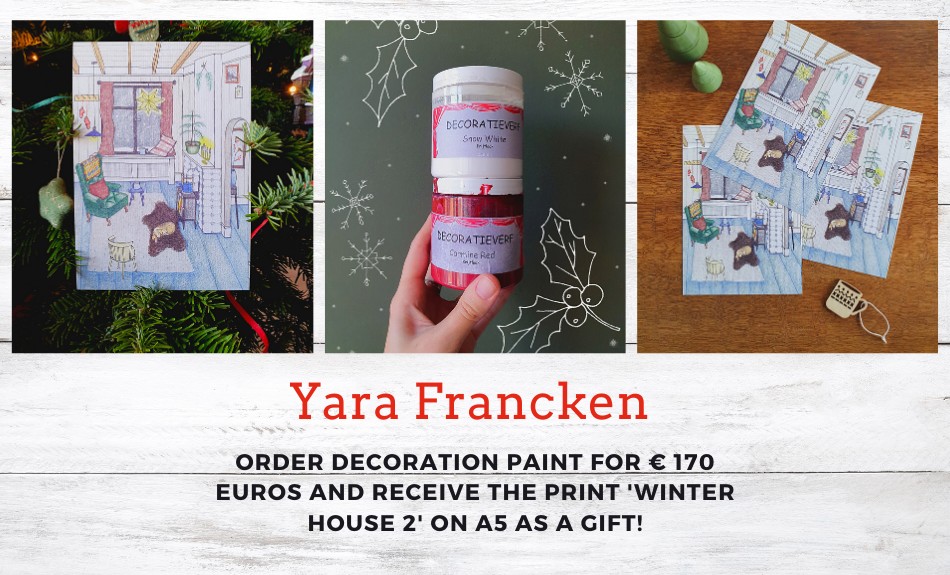 Winter action: Yara Francken
We have a super fun promotion in collaboration with Yara Francken. Order for 170 euros on Decoration Paint and receive the print "winterhouse" on A5 from Yara Francken as a gift. Ideal if you want to start your DIY project during the winter, give the bedroom a new color or make unique Christmas decorations.
How do you participate?
1. Order at least 170 euros worth of Decoration Paint for your project
2. Click on "Yara" at the question "How did you find us?" during checkout.
3. Receive the print directly with your order.
We can't wait to see your creative (winter) projects. Select HERE the beautiful colors of Decoration Paint.
* This promotion cannot be combined with other current promotions.