Are you in need of a new interior design?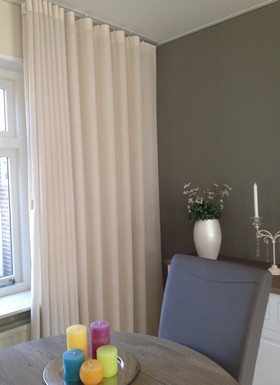 Decoration has a great new opportunity for organizing your interior.
We work with a special colour palette of 27 colours all of which can be combined with each other.
The interior decoration that is made is unique in its kind,
in these colors we offer the chalk paint, curtains and decoration, the entire package.
We have a team of professionals on hand that can do the job for you.
Our wide range of fiberglass wallpaper that is suitable for finishing walls , the beneficial properties of these with many applications possible.
Decoration paint is a high-quality paint that can be applied on walls, doors, ceiling and window frames.
With our ceiling cornice you can make the interior cozy and warm.
The curtains, cushions and textiles are made in our own shop.
This makes an custom made interior possible.
Do you want to learn more about our organization?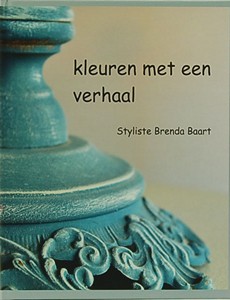 Enlarge
Discover the stories behind the colors
This book is a guide for anyone who want to give a new personal touch and the interior living enjoyment would like to upgrade. In "colors with a story" you can read all about how colors play a key role in interior decoration, how you can do magic with paint and the extraordinary stories behind the different colors. The entire interior design, textiles, wallpaper and decoration get ample attention. and the many wonderful examples inspire you to get started immediately. In short, this book is highly recommended for anyone who wants to change his Interior. And who wants that not now on his time?
Language of this book is written in dutch.